Your Roofing Experts
Roofing Company Strathmore
Whether you need to repair, replace or rejuvenate your roof in Strathmore, we're the roofers to call. Get in tough with our roofing experts today for services you can rely on.

Call Us Today

Emergency
Roof
Repair In Strathmore!
Our team is on hand to properly inspect and repair any damage to your roof. Our roof repair experts have been working with roofs for many years now, and they have the knowledge and skills to fix any issue. We invite you to call us for roof repairs in Strathmore if you notice:
Damaged shingles
Water leaks
Animal damage
A leaky skylight
Roof flashing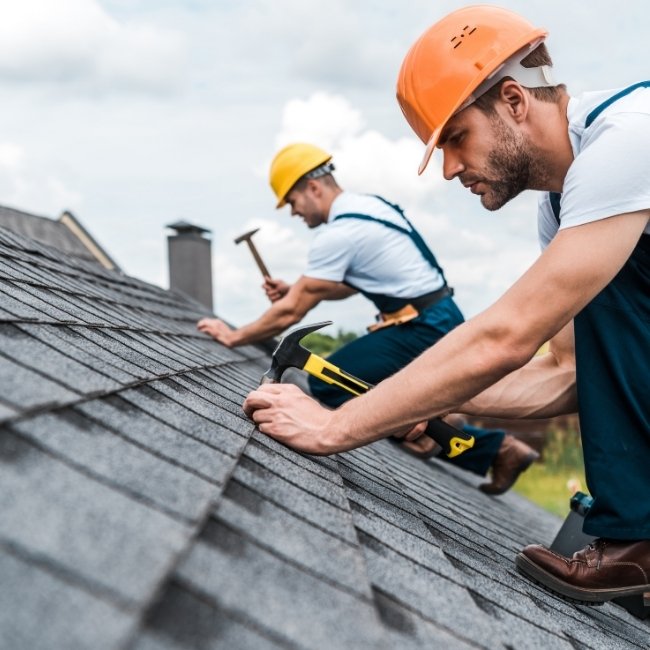 The Best Option For You
Nova Shield -VS- Our Competitors

Licensed & Insured
Our roofers are Fully Trained, Insured, Licensed and Registered in Alberta.
-VS-
Not all the companies are what they say, so don't rush and do your research first.

Save Money
Our Advanced Technics will provide the most accurate measurements of your roof.
-VS-
Most companies estimate approximately the size of the roof, forcing you to overpay.

Highest Standards
We only use selected materials, including roof underlayment and ice and water shield.
-VS-
If a company quote the project too low per sq. ft., they might use low quality products.

Extreme Weather Protection
We use 6 nails per shingle to make sure your roof will withstand hail & strong winds.
-VS-
Usually, 4 nails per shingle is the standard, but it won't be enough against strong winds.

Roof Replacement Services
Got a roof nearing the end of its life cycle? We can help with that. Our team in Strathmore is available to perform professional roof replacement. You should call us if you notice any of the following:
Curling shingles
Peeling shingles
Shingles that are partially lifted
Major roof damage
Missing shingles
If you are not sure how much your roof will cost, you can get a roof estimate with our free online estimate calculator. To get a reliable roof estimate, one of our professional roofers in Calgary will physically visit your property and will give you an exact price upon visiting your premises.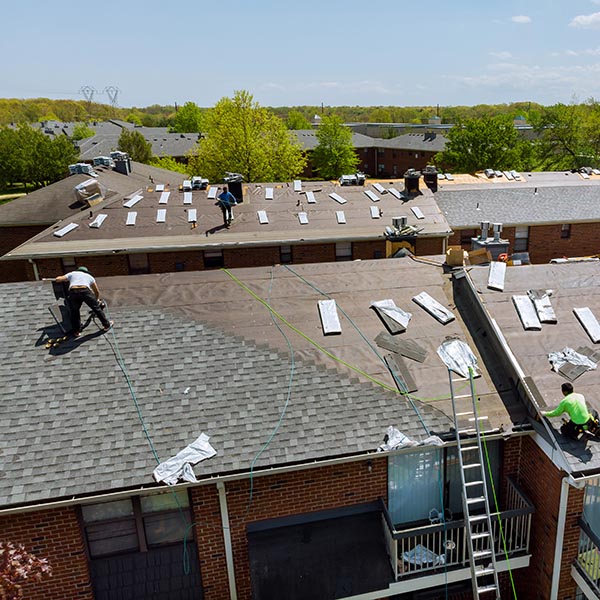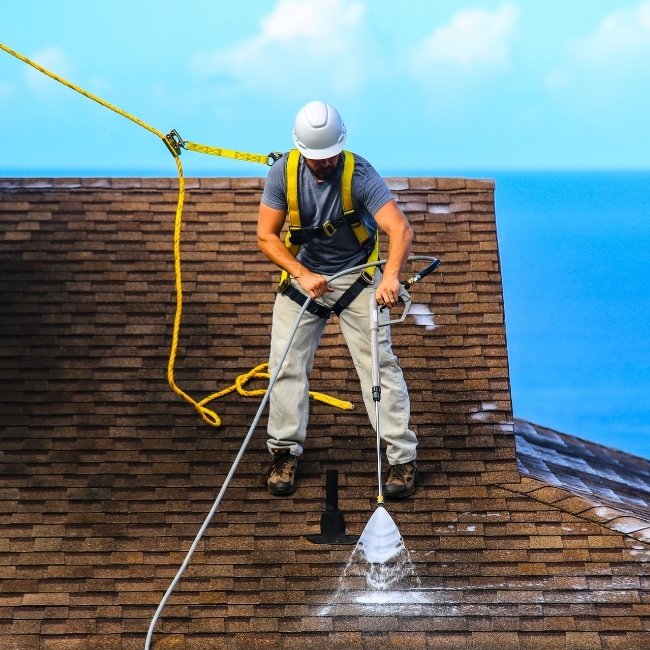 Roof Rejuvenation Services in Strathmore
Roof rejuvenation can extend the life of asphalt roofs by replacing the dried up oil in the shingles. Our rejuvenating spray has been lab-tested to ensure that it effectively restores a roof's shingles. There are so many benefits to roof rejuvenation, including:
Adds 5 – 15 years to your roof
Reduces damage from hail and other weather events
Restores permeability of shingles
Guarantees a 30-year lifespan if you rejuvenate every 5 years

Why Choose 
Us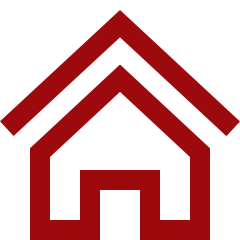 The Best Solutions For Your Roof
No matter what you need to have a durable and reliable roof, we can provide the solutions to deliver.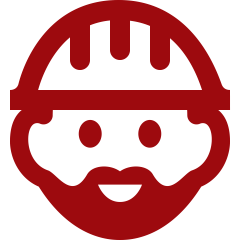 Knowledgeable Pros
So many homeowners choose us because our roofing experts have the skills and experience to get the job done.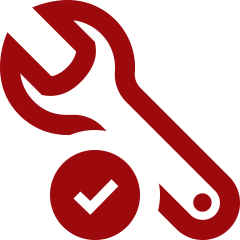 Guaranteed Results
To put it simply, we know roofs. We always deliver healthy and lasting roofs to our clients.
Got A Question About Our Work?
Frequently Asked Questions
Answers To your Questions

Projects – View Our Work

Roofs – Our Projects

I would highly recommend Nova Shield to everyone. They were all professional, courteous, informative, understanding, and caring. The crew had come out in the morning and had my roof replaced the same day, no mess afterwards! I'm so pleased to have chosen Nova Shield to do the work. It's nice to see that in the world today that their is still wonderful people in the industry that still care about the homeowner. Many thanks for an outstanding job to the Nova Shield company and the amazing crew. Now I'm waiting for my roof rejuvenation by the same crew to keep it for a longer lifetime.

I want to say a big thank you to Nova Shield Company. Those guys did such an amazing job on my roof by replacing it and rejuvenating it going my roof a longer life time. The service was very fast clean and in good price. Thank you Nova Shield i will definitely recommend on you to my friends and colleagues.

Serving Strathmore & Surrounding Areas!
Nova Shield is fully committed to delivering outstanding roof repair solutions for homeowners in Strathmore & across Alberta.

GET IN TOUCH
Strathmore's Roofing Experts You Need
Whether you need a reliable roof replacement, emergency repair or rejuvenation, the people at Nova Shield can help. We invite you to get in touch with us today to learn more about our services.

Online Estimate