WE CAN HELP WITH ROOF EMERGENCIES
Roof Repair Calgary
Whether you need your roof repaired or you are worried about extensive damage to your house roof, our expert roofers can help. Give us a call today!

Call Us Today

Calgary's
Roof Repair
Experts You Can Trust!
Whether you have a leak in your roof or your roof has animal damage, it is important to stay on top of roof repairs. You'll be happy to know that the roof experts at Nova Shield can provide the repair or the roof replacement services you need to feel peace of mind. From spot repairs to larger issues, we can make the necessary fixes that will keep your roof's lifespan going. We can help with:  
Damaged shingles
Water leaks
Animal damage
Leaky skylight
Roof flashing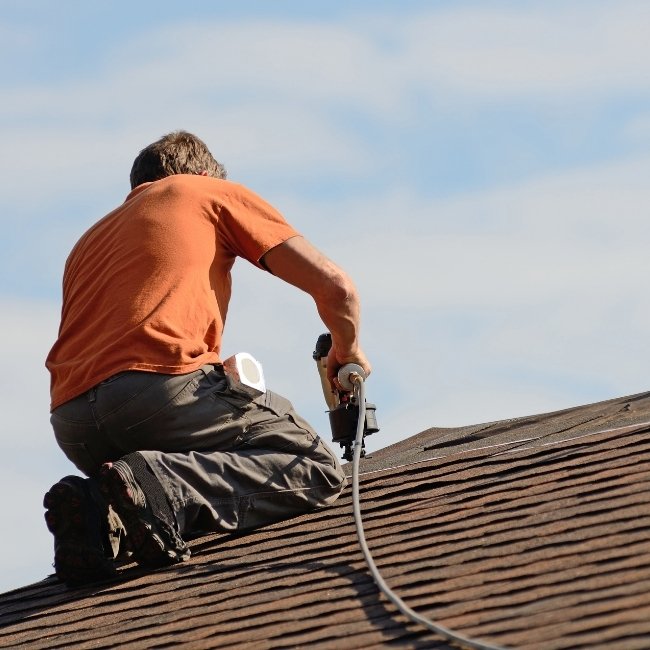 The Best Option For You
Nova Shield -VS- Our Competitors

Licensed & Insured
Our roofers are Fully Trained, Insured, Licensed and Registered in Alberta.
-VS-
Not all the companies are what they say, so don't rush and do your research first.

Save Money
Our Advanced Technics will provide the most accurate measurements of your roof.
-VS-
Most companies estimate approximately the size of the roof, forcing you to overpay.

Highest Standards
We only use selected materials, including roof underlayment and ice and water shield.
-VS-
If a company quote the project too low per sq. ft., they might use low quality products.

Extreme Weather Protection
We use 6 nails per shingle to make sure your roof will withstand hail & strong winds.
-VS-
Usually, 4 nails per shingle is the standard, but it won't be enough against strong winds.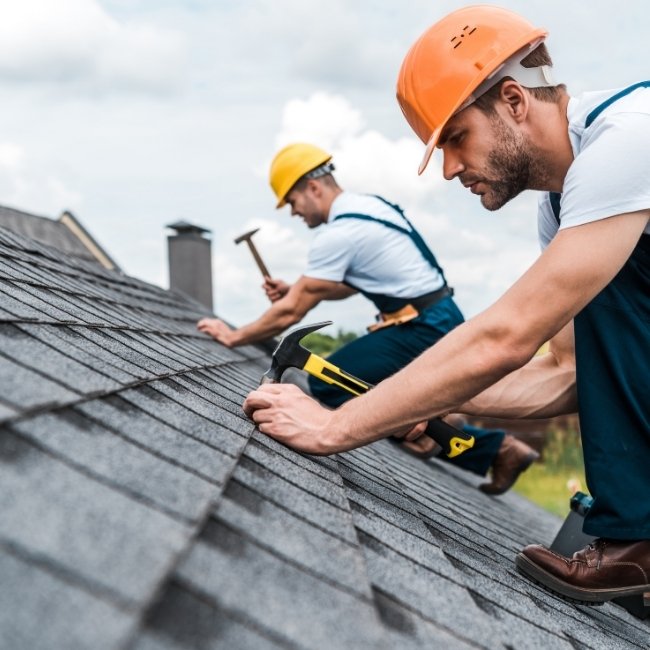 Our Emergency Roof
Repair in Calgary
Heavy rain or serious storms in Calgary make us all worry think about the structural integrity of our roofs. After one of these weather events, it is totally natural to worry about leaks and interior and/or exterior water damage. If you notice a leak in your property after a storm or rain, you should get in touch with our emergency roof repair experts as soon as possible. We commit to arriving at your property as soon as possible in order to inspect your roof and provide the necessary repairs to give you peace of mind. 

Reliable
Roof Repair Services
The last thing you want to deal with is an unexpected expense because you did not act on a roof leak quickly. A leak can cause so much damage if it is not repaired. Our people will only repair what is necessary. You don't have to worry about extra work that is unnecessary and leads to a bigger repair bill. We keep things transparent with our clients so that you can feel confident in our work. Don't wait to take care of leaks or anything else that can cause damage to your property. Call Nova Shield and we'll be there to help with your emergency roof repair needs.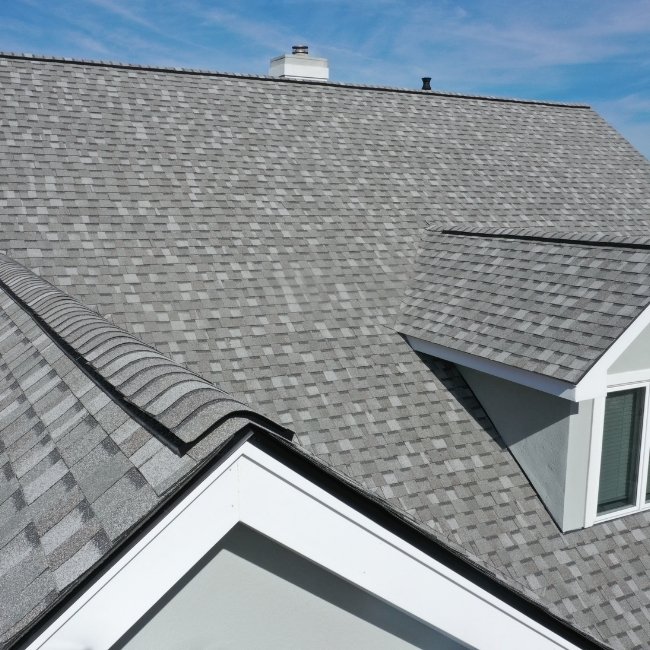 Frequently Asked Questions
What should you know before repairing your roof?
When can I get my roof repaired?
Roofers work all year round, so there is no particular time you have to get it done. The most popular time of year for roof replacement is summer and fall, but wintertime works as well.
Why is roof repair important?
Roof repair is extremely important and essential if your roof is damaged. If you notice a small problem, repair it right away, do NOT ignore it. Roof repair is so important so the damage does not spread and worsen. If this happens, you may end up needing to pay for a roof replacement, instead of a simple repair. It is also essential that you get your roof repaired properly by a professional roofing company to ensure the job is done correctly and reliably.
How much should a roof repair cost?
Every roof is different in many factors, which makes it hard to estimate the exact cost without discussing all the details and inspecting the project. When it comes to house roofing, not all roof repairs are going to cost the same. There are multiple different factors that affect the price of each roofing project including size, style, shape, material, damage, accessibility, and extras on your roof. When it comes to a leaking roof the cost varies depending on the damage. You can check our FREE Roof Repair Estimator or simply give us a call.

Serving Calgary & Surrounding Areas!
Nova Shield is fully committed to delivering outstanding roof repair solutions for homeowners in Calgary & across Alberta.

I would highly recommend Nova Shield to everyone. They were all professional, courteous, informative, understanding, and caring. The crew had come out in the morning and had my roof replaced the same day, no mess afterwards! I'm so pleased to have chosen Nova Shield to do the work. It's nice to see that in the world today that their is still wonderful people in the industry that still care about the homeowner. Many thanks for an outstanding job to the Nova Shield company and the amazing crew. Now I'm waiting for my roof rejuvenation by the same crew to keep it for a longer lifetime.

I want to say a big thank you to Nova Shield Company. Those guys did such an amazing job on my roof by replacing it and rejuvenating it going my roof a longer life time. The service was very fast clean and in good price. Thank you Nova Shield i will definitely recommend on you to my friends and colleagues.
GET IN TOUCH
Your Trusted Roofing Repair Experts
Whether you need a reliable roof repair service, our roofers at Nova Shield can help. We invite you to get in touch with us today to learn more about our services.

Online Estimate